Magento Web Development
PWD is Perth's leading Magento developers with an expert team proficient in coding your Magento website to ensure you have all the functionality you need along with aesthetically pleasing design. Your eCommerce Magento-designed store will live up to your expectations, meet your business needs, and be worthy of your brand name.
Join the other 250,000+ businesses that use Magento as their eCommerce builder of choice today. Let PWD, as a Magento web design agency, develop your site today!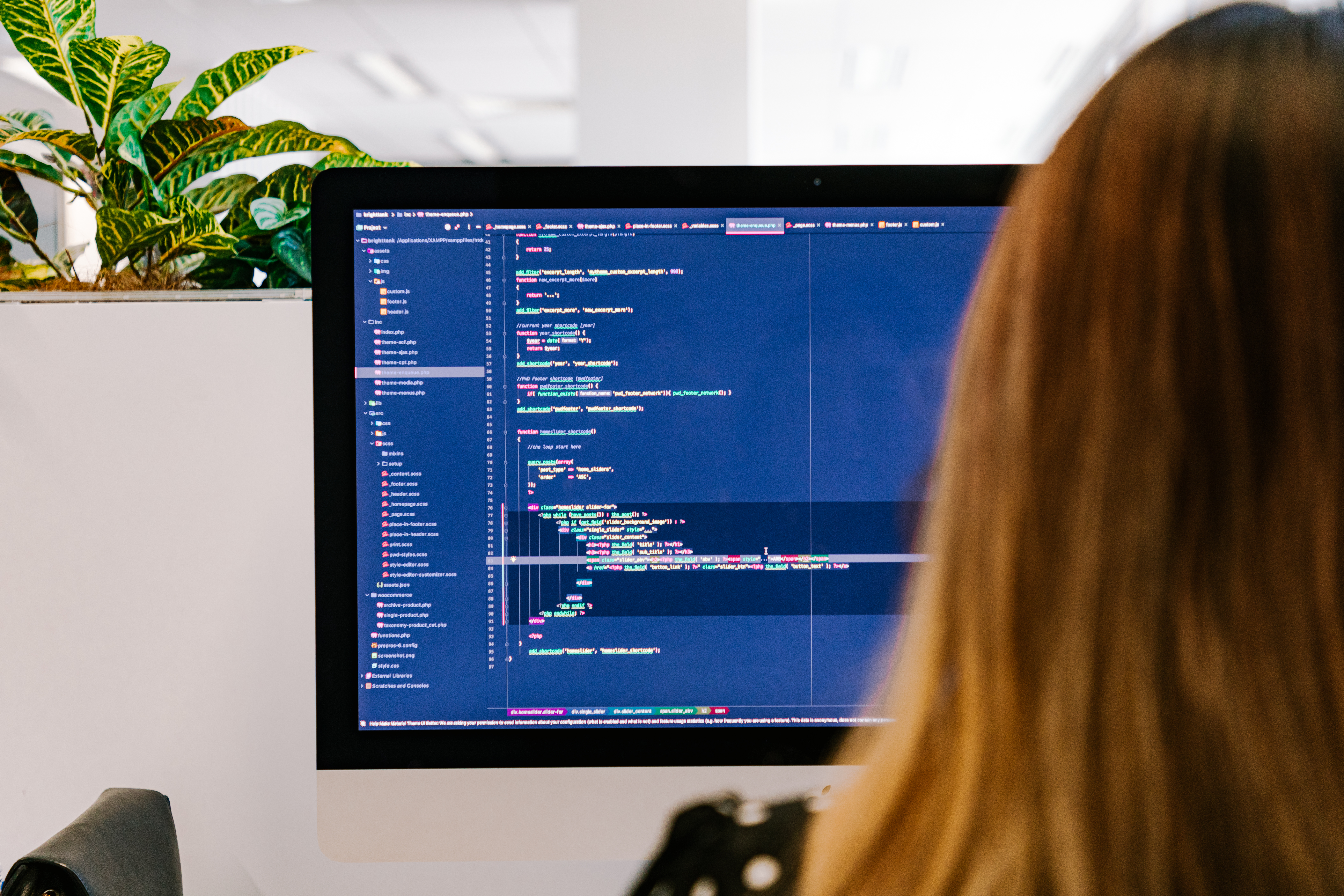 What Is Magento?
Magento is one of the top three eCommerce management platforms that businesses use to build and run their digital stores. This eCommerce website builder is open source and uses PHP as its programming language.
As an open-source platform, the public has access to Magento's code, and anyone can modify and distribute it. As such, the software is decentralized and collaborative - often resulting in higher quality, lower costs, and easier scalability.
Originally founded in 2008, Magento quickly became popular with the likes of Samsung and Nike using custom Magento development for their eCommerce websites. Abode acquired the website builder in 2018, which helped Magento develop more in the enterprise niche.
Who Should Build With Magento?
PWD's Magento website design services in Perth are ideal for:
SME eCommerce businesses
Enterprise eCommerce businesses
Businesses with high eCommerce aspirations and planning for significant growth
Businesses that operate multiple stores
While many marketers position Magento website development as best-suited for large and super-sized businesses, it is interesting to note that its customer base is mostly SMEs.
Magento Open Source Vs Commerce
In essence, there are two Magento website development solutions: Magento Open Source and Magento Commerce. The open-source version was previously known as Magento Community. It is the free version that users can download, customise, and self-host. Anyone who opts for this solution has access to many extensions and themes. There are also cool features you can use that are unique to Magento, but more on this later.
It is mainly aimed at website developers or businesses that want to outsource the creation of their e-store to a third-party developer. Should you decide to build their own store, Magento website design comes with a big learning curve as you need to learn some code.
On the other hand, Magento Commerce used to have two options for eCommerce business owners: Magento Enterprise and Magento Enterprise Cloud. These versions have been combined.
Magento Commerce 2, the newest version, is aimed at big businesses and enterprises. It is a premium, customised option that comes with cloud-hosting. You get 24/7 support and many extensions and features that give you more control over your digital store. However, it is a pricey solution.
Benefits of Magento CMS: Why Build Your eCommerce Store on Magento?
1
Magento is a highly scalable customisable platform, proving it is an effective eCommerce website solution for SME and enterprise stores.
2
Since it is a high-performing CMS, you don't have to worry about slow loading times. It is also a highly secure CMS with built-in and customisable security features to prevent security breaches. These breaches could be data leaks, information theft, unlawful transactions, and other malware attacks.
3
With 5,000+ add-ons and extensions, you can design engaging shopping experiences for your customers. Your Magento website is also fully mobile-friendly. And, with advanced SEO features and customisation, your store can rank on the first page of major search engines.
4
You can easily increase your sales and revenue with Magento's advanced product and inventory tools. Flexible payment options and gateways, like Paypal, credit card payment, and purchase orders make things easy for your customers. You can also optimise your conversion rate with a one-page checkout.
5
There is support for international tax rates and multi-currencies if you want to branch into global markets. With unlimited product and category uploads, you can increase your upselling and cross-selling with advanced promotional and marketing tools. These features include the ability to manage subscriptions to your newsletter, send product alerts and back in stock messages, and generate one-of-a-kind coupon codes.
6
Magento is fully integratable with other eCommerce platforms, such as Shopify and WordPress. You can also use this platform with point-of-sale (POS), inventory management, and enterprise resource planning (ERP) systems!
Standard Inclusions for PWD Magento Websites Perth
PWD's website development services in Perth come with a host of standard inclusions.
You get a dedicated account manager when you choose us to develop your Magento site. Your eCommerce store will be 100% custom designed to ensure your store fits your needs.
With built-in SEO, your store is optimised in every way, including for desktop and mobile, for the major search engines.
You don't need to worry about hosting on Magento as we use Premium-Tier Google Cloud Servers to host your high-performing site.
Your digital store will also have a live chat feature and extra security measures to ensure your site is as secure as it can be. Other inclusions with Magento development are product import/export, email marketing, and social media link sharing.
We also set up your website contact form, Google Map, and Google Analytics. Once your site is developed, you receive a complete training session on handover with 3 months' website tech support.
Headless Magento Development
Headless eCommerce web development is ideal if you want more customisation for your store and you desire scalability in your future.
Let's discover headless Magento website development and how it is different from the Magento website design you just read about:
What is Headless Magento?
Welcome to the future of eCommerce. Get a competitive advantage for your digital store with this digital differentiator.
Headless Magento is application programming interface (API)-based. This means that the front-end (how your site looks) and the back-end (how your site functions) are completely separate. A pro of this separation is that changes on the one end don't automatically have to be implemented on the other end. Thus, it gives you more control over all aspects of your site.
Commerce APIs is what "links" the two ends, but it affords you greater flexibility in the changes you can make.
What Are the Benefits of Headless Magento?
As a long-term and feasible solution for your online store, headless Magento has plenty of benefits.
With headless eCommerce, your web developer can "ecommersify" any application or platform and fully integrate it with your existing CMS. You can easily and quickly update your front-end without causing issues in the back-end. This also means fluid content updates to support marketing and promotion campaigns.
The personalisation options are robust with readily available customer data. So, you can tailor your content to where the consumer is in the sales funnel.
There are no design constraints. As such, you have full customisation of your store. You won't waste time and money researching subscription plans, add-ons, and extensions you may not need or that may not be ideal for your business.
Full customisation also means the most advanced security features that you'd want to protect your data and that of your customers are at your fingertips. Headless Magento also gives your business faster scalability possibilities as changes and upgrades can be made more efficiently.
You can create your ideal customer journey as well as manage how your admin team will access and use your website. With omnichannel opportunities, you can share your content across all kinds of platforms. This results in higher conversion rates, better opportunities to find leads, and more marketing opportunities.
You also have the option to utilise a microservices-based approach to add extra features to your website without relying on third-party add-ons.
Why Build Your Magento Website With PWD Perth
PWD's leading user experience (UX) specialists can design high-converting websites to suit your needs. Choose PWD as your web designer of choice because we specialise in creating custom Magento sites for online business so that you can stand out amongst your competitors.
We also leverage principles of cognitive psychology to maximise your store's conversion rate. This means more customers and higher revenues.
To do this, we build UX into every step of the website design process. Firstly, we ensure your content tempts the customer's eye. Everything on your web pages will be visually appealing to make them want to buy. We optimise the user journey and incorporate sales funnel techniques to ensure your store visitors become paying and returning customers.
PWD's professional copywriting team writes persuasive copy for your store and blog. Our development and design team utilises visual hierarchy aspects so customers see what is most important first. You can also expect to see social-proof strategies incorporated in your eCommerce website for further optimisation.
Magento CMS Comparison
There are many benefits to choosing Magento as your eCommerce platform solution. How does it stack up against WooCommerce, Shopify, and BigCommerce?
Let's find out.
Magento vs WooCommerce
WooCommerce is WordPress' eCommerce builder. While Magento is integratable with other content management systems, going with a native WP option may be easier if you already have a WordPress website. Magento is more suitable for businesses with medium to large online stores.
Magento vs Shopify
Shopify is a popular website builder for online stores for beginner and expert business owners. It is a hosted solution, meaning that Shopify takes care of your website hosting, your domain name, and more.
Magento vs BigCommerce
BigCommerce is a hosted digital store builder where you pay a monthly subscription fee, while Magento is free for anyone to use.
Frequently Asked Questions
Should I hire professional Magento web design services?
The easy answer? Yes, you should hire an expert Magento website design team for your eCommerce site needs. There are few business owners who have the coding knowledge and experience to build their Magento site. Even then, they would need to know PHP, which is Magento's coding language.
While you can learn PHP, do you have the time and money that it will take to learn? Or would you rather want to focus on running your store and increasing your profits?
Using a development agency that can design your Magento website in Perth comes with many perks. These include knowing that your site will look and function exactly as you envision. It will also come with the SEO bells and whistles to help you rank and convert. That's money well spent! And, on the upside, it makes your life easier so you can focus on more important things.
What is Magento used for?
Magento is mainly used by companies to build and manage their eCommerce web stores. Benefits of Magento include providing online merchants with full control over how their website looks, what content they add, and how it functions.
eCommerce businesses also get a flexible shopping cart system, marketing tools, search engine optimisation functionality, and catalogue management tools.
Well-known brands that use Magento for the online part of their businesses include Ford, Nike, Coca-Cola, Christian Louboutin, Nestlé Nespresso.
What are the top 5 features of Magento?
While Magento has many features, here are the top 5:
Marketing, conversion, and promotion tools with catalog promotional pricing and multi-tier pricing
Catalog management to create different price points and manage your inventory
SEO with Google Site Map and URLs that are search engine friendly
Site management to control multiple Magento websites from one admin panel
Analytics and reporting with Google Analytics integration and sales and tax reports
Why is headless Magento growing in popularity?
There are two main reasons headless eCommerce is becoming increasingly popular. First, most traffic used to come from computers. The web builder solutions available at the time were full-stack, meaning the back-end and the front-end of the website were linked.
With this link, changes made on the one end need to be run through to the other end, costing time and money. It also adds risks because not all changes work flawlessly the first time around.
Second, companies prefer a solution that is fully integratable with their current content management system. They don't want to create a whole new website and migrate their content.
Headless Magento offers the perfect solution. It offers you creativity in how you set up your online store and how it functions. Changes on the one end doesn't need to translate to the same change on the other. This saves money, plus, the options to scale faster as your business grows is unparalleled.
What are some of the disadvantages of using open-source software, like Magento?
If you want to build your website yourself, you need web development knowledge. Furthermore, using open-source website builders means you:
Need to find a server on which to host your store
Are responsible for all the operations related to the running and maintenance of the website. This includes everything from speed optimisation and SEO to security and more
If you hire an eCommerce experienced development team for your Magento websites in Perth, then you don't need to worry about any of these cons. The team will be your support. They know code and they can build your dream digital store from scratch.
What is better than Magento?
There are many eCommerce platform alternatives that you can consider. If you are looking for other open-source options, consider WooCommerce or X-Cart. Closed source platforms you can research include Drupal or Shopify.
No matter which site-builder you choose, PWD is here in Western Australia to help you design and build the perfect website for your needs.
So, contact PWD today and let's get started on your project!