HubSpot Marketing Services
Everyone wins with HubSpot marketing services.
You get a unique, professional, highly secure, and conversion-optimised website that integrates seamlessly with HubSpot's powerful inbound marketing tools. Your marketing and sales teams can easily track leads and improve your marketing strategy and sales processes. And, you get more flexibility in terms of customisation, local website development, and more.
All this helps your business grow and thrive.
A certified HubSpot marketing agency and HubSpot partner can help you leverage the HubSpot COS to solve your business challenges and develop a winning inbound marketing strategy. Choose PWD, a specialist HubSpot Marketing Agency, for your HubSpot needs!
What Is HubSpot CMS?
HubSpot is a leader in digital marketing automation software. It was established in 2005 when the founders noted how people shop and buy has changed. Consumers were more readily ignoring marketers' bids for their attention.
The company centres around the principle of inbound marketing. Consumers want to be helped, not harassed or interrupted by marketers and salespeople. HubSpot helps your company grow by emphasising how businesses can help—not interrupt—their customers. In the words of HubSpot, "what's good for the bottom line is also good for the customers". This helps your company succeed with soul and consciousness.
In 2013, HubSpot launched its Content Management System (CMS). But, it is actually a Content Optimisation System (COS).
There are two subscription options for the COS: CMS Hub Professional at a monthly US$300 and CMS Hub Enterprise at a monthly US$900. This is quite expensive in comparison to other, often free, website builders. As such, it may be more suitable for larger businesses with bigger budgets.
Who Should Use HubSpot?
With scalable solutions and packages, as well as all-in-one marketing solutions, HubSpot can meet most companies' needs. So, who should use HubSpot Consulting Services for their website design needs?
Any business that wants to maintain great relationships with their customers with HubSpot's CRM tool
Medium- to enterprise-sized businesses
HubSpot COS Vs a Traditional CMS
So, how does HubSpot's COS compare to a traditional CMS?
Firstly, a traditional CMS is mainly a website building tool that links the front-end (the part of your site your customers see) with the back-end (where you edit your site). With a traditional CMS, it's easy for your teams to manage your content and use templates and themes to develop your front-end. However, this comes with disadvantages.
While you can create all the website content you'd like, it isn't always optimised for mobile. Flexibility to make changes to your content is also restricted to themes and the capabilities of your chosen CMS. With a fully customised website where you have a team of developers, they can work around these limitations.
The HubSpot platform, on the other hand, has many advantages over a traditional CMS. More on that later, but essentially, this COS is a one-stop-shop marketing and sales solution.
With the COS, you can build your website and integrate all the digital marketing features your team needs to generate more leads and drive growth. This includes things like A/B testing, social media management, and automated marketing to drive your sales processes.
Everything you need to manage your website, as well as your campaigns, is right at your fingertips. With this type of sales enablement linked to your site, you can boost your company success.
What Is HubSpot CRM?
The HubSpot Customer Relationship Management (CRM) tool is part of a list of extensive tools to help make a difference in your buyer's journey. It is free, and it helps you build long-lasting and engaging relationships with your customers (both potential and existing ones). In return, this helps you improve your revenue by increasing sales and conversions.
The main features of the HubSpot CRM are:
Management of your contact information
Insights into your contacts and company; see where contacts are in the sales pipeline (whether they are strangers, leads/prospects, customers, or promoters)
Syncing with Outlook and Gmail
Integrating with Shopify, Zapier, Microsoft Dynamics, Salesforce, Dropbox, Google Chrome, and more
Tracking and sharing documents
Chatting with your leads and customers in real-time
The biggest pro? Saving you and your team from keeping track of numerous spreadsheets and documents to store your contacts' information. This is key for effective sales enablement as your sales team can manage leads better.
Moreover, if you opt to use HubSpot CMS, you can easily integrate the CRM. This integration improves your content and digital marketing strategy as you funnel all your website's activity to your CRM. The result: instant analysis that translates into actionable steps to improve your sales process at every customer lifecycle stage. In turn, this drives results for your company growth.
Benefits of Building Your Website on HubSpot COS
So, why HubSpot and not a different platform?
1
Well, one of the benefits is that you can leverage HubSpot Smart Content to tailor your content. You can customise your web pages for your visitors, leads, and customers based on their needs.
2
Smart content is created by building 'smart content' rules. This enables you to display different content based on a customer's lifecycle stage.
3
With a fully customisable website design, you can conveniently fully integrate with the Hubspot CRM platform features. This will help to boost your inbound marketing campaigns.
4
Advanced SEO tools and recommendations help you increase website traffic. Your HubSpot website is also conversion ready. You'll have customised landing pages, intuitive forms, and calls-to-action (CTAs) to help you generate leads, increase sales, and interact with your customers.
5
A responsive design helps your HubSpot websites render perfectly across multiple types of devices. You can adaptively test your website to see which version of your site performs the best.
6
Build dynamic content, like product catalogues, calendars, pricing data, and more. Add messaging tools, like live chat, team email, and a chatbot. You also get impressive security features.
7
HubSpot's more than 500 apps help you gain additional features for your website. Choose from accounting, channel management, sales performance management, and more.
8
You can create custom reports to analyse visitor behaviour so you can optimise your digital marketing strategies. Detailed analytics can help you identify areas that need improvement in your sales process as well. This data will help your marketing and sales teams to achieve greater success.
Standard Inclusions for PWD HubSpot Marketing Services
PWD's digital marketing services for HubSpot come with many standard inclusions.
Throughout your entire HubSpot web design project, you get a dedicated Account Manager.
With a 100% custom-designed website, your site stands out amongst your competitors, leading to more revenue for you! Your website also comes with built-in SEO as we are a specialist SEO agency. This helps to boost your success as it results generates traffic to your site. Speed and mobile optimisation are included in the web design process.
You don't have to worry about hosting. Your high-performing website will be hosted via the HubSpot platform. We also set up live website chat features, email marketing, and social media sharing.
Expect that your HubSpot contact forms will be set up, together with Google Maps, Google Analytics, and Tag Manager.
Once your website is designed, we provide a complete training session and 3 months' website tech support.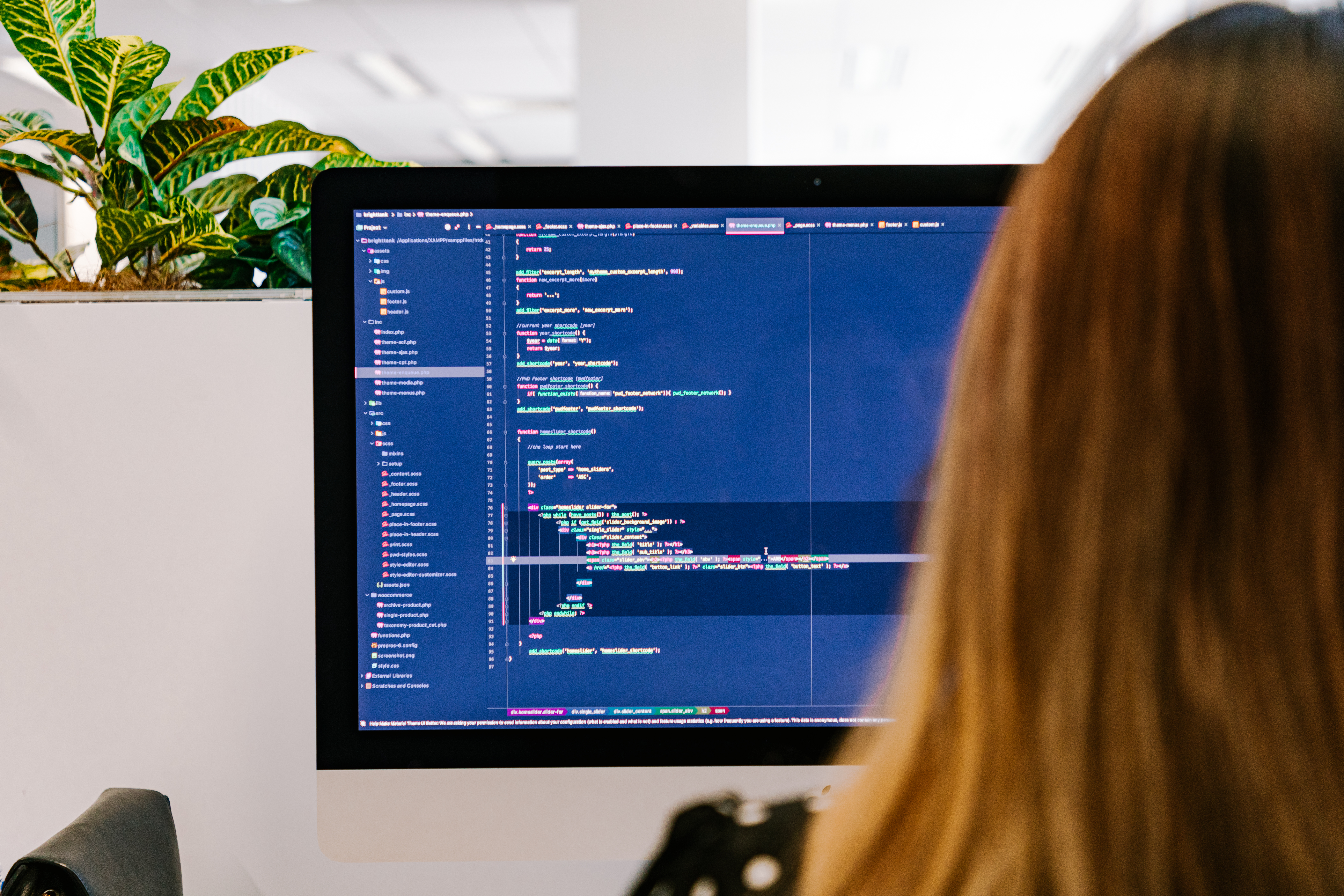 Why Build Your HubSpot Website With PWD
As HubSpot CMS and CRM inbound marketing experts, we design leading websites with a focus on user experience. This helps to grow your business by generating more leads and increasing your sales. By working with a certified HubSpot partner for your web design, you can hit the ground running.
PWD leverages HubSpot CMS and integrated CRM solution to develop the best inbound marketing strategy for your business. We set up and customise HubSpot's CRM and the HubSpot marketing automation features. You get results-driven, high-converting, and customer-focused HubSpot websites so that both you and your customers win!
HubSpot vs WordPress
WordPress is an open-source CMS, meaning the public can access the code. WordPress comprises content creation tools at the basic level. If you want more functionality, you need to install extensions or get your web developer to customise your site.
For a brief WordPress vs HubSpot CMS comparison:
Blogging: Both CMSs include a blog editor and the ability to schedule posts. Mobile optimisation, CTA creation, a content calendar, analytics, and sending 2,000 emails through HubSpot's CRM are included with HubSpot. For WordPress, you need plugins or themes that support these functionalities.
Landing Pages: A template editor and themes are built-in with both CMSs, but only HubSpot includes A/B testing. Again, you need to install a plugin for this feature in WordPress.
Website functionality: WordPress only gives you themes to choose from, while HubSpot offers you security, SEO, multi-language content creation, and more.
SEO: With WordPress, you get on-page SEO and information architecture functionality. HubSpot also includes Google Search Console integration, tips for SEO, and inbound link tracking.
Analytics: WordPress gives you basic content analytics while HubSpot provides advanced analysis, competitor tracking, and more.
Overall, HubSpot offers you more when it comes to features and functionality. You can install various plugins to help you with this on WP, but HubSpot websites win if you want an all-in-one inbound marketing, sales enablement and website solution.
Frequently Asked Questions
Should I hire a professional HubSpot marketing agency to build my website?
If you want a fully customised growth-driven design site, then yes, hire a Hubspot marketing agency that also specialises in HubSpot web design. A unique site will help make things easier for your sales team, thereby boosting your digital sales. It will also help you with inbound marketing campaigns and help your leads move along the sales funnel.
What is the HubSpot Marketplace?
The HubSpot Marketplace contains 1,000+ free and paid templates and modules you can use when building your site on the HubSpot platform. This may be a useful resource if you want to build your website yourself. However, a certified HubSpot Inbound Marketing Agency will be able to assist and advise on the best ones.
The biggest advantage of the Marketplace is that you can see examples of the modules and templates live.
Considering that HubSpot CRM is free forever, you can try out the features it offers without spending any money. So, yes, in that case, HubSpot CRM is worth it.
In terms of features, the CRM helps you dramatically improve your relationships with your customers as well as your business's inbound marketing strategies. It offers a sales pipeline dashboard, activity logging, real-time chat, sales features, and marketing templates. If you need to create inbound marketing campaigns, or your existing ones need boosting, then HubSpot CRM is a tool you must try out.
What are the disadvantages of HubSpot CMS?
While HubSpot has a lot of positives and offers features with its COS, there are, unfortunately, some drawbacks:
No extensions or plugins, which means you are limited if you need more flexibility and options.
HubSpot CMS needs to be used in a specific way since the software is proprietary (in comparison to open-source platforms). This can be circumvented if you know how to code. HubSpot's coding language is HubL. The advantage of hiring a HubSpot Consultant and Web Design Agency is that they can add unique features to fully customise to your website.
Unless you have hired the HubSpot Consulting Services we just mentioned, HubSpot CMS only comes with basic features and you will have less control over the SEO of your site.
This software can become expensive for SMEs if you want all of the CMS's features.
As a HubSpot partner agency, PWD believes that HubSpot is the best option to build an inbound-marketing driven website that is customer-orientated. It helps you leverage all of the HubSpot platform's marketing automation features to ensure your inbound marketing efforts drive business growth.
Are you ready for more digital sales, a better understanding of your target market, and the power to tailor your website to your customer's needs? Yes? Then contact PWD, a certified HubSpot marketing agency, today!